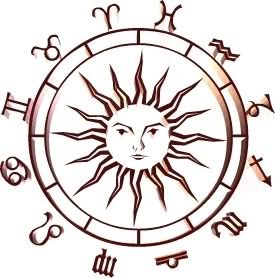 For People who doesn't know their Rashi & Nakshatra is have to visit Sri Sarabeswarar Temple – Thirubhuvanam in Tamil Nadu twice in an year or atleast once in an year. Should stay in the temple or premises for two and half hours.
Sri Sarabeswarar Temple – Thirubhuvanam

Sri Sarabeswara – name
Narasimhavathaaram by Lord Vishnu was taken to destroy the asura Hiranyan, who was filled with haughtiness proclaiming himself as God. Asura samharam was over. But Narasimha's anger didn't abate. The Universe couldn't bear His anger. The 'devas'appealed to Lord Shiva. To appease Narasimha's anger, Lord Shiva assumed the form of a bird Sarabha. This form comprises the forms of an animal, human and bird – the face of a yali, human body and the form of a bird. The form of Narasimha consisted of a human body and the face of a lion. Kaali and Durga became the wings of Saraba. Lord Sarabeswara lifted Narasimha to space, drew out the asura blood (Hiranyan's) and pacified him. He took him to space because even if a drop of asura blood fell on the earth, it would lead to the emergence of many asuras. So, Lord Sarabeswara took Narasimha above the gravitational sphere to prevent his blood falling on earth. The form of Sarabeswara comprises four Gods – Shiva, Kaali, Durga and Vishnu.



Pariharasthalam
The devotees firmly believe that for removing obstacles in marriage, for begetting a child, for recovery from debts, for winning legal battles, for neutralizing the effects of black magic etc., worshipping Lord Sarabeswara is the best remedy. They pray for 11 weeks or light 11 lamps or do 11 pradakshanams.



Architecture of the temple
The 1000-year old temple has been built by Kulothunga Chola III as per Chola style. We enter through east gopuram. Lord Vinayaka welcomes us! Passing by kodimaram, altar and Nandi, we find Kambahareswarar sannadhi. He relieved Varaguna Pandian of his apprehensions and brahmahathi dosham. His consort Dharmasamvardini has a separate temple. The architecture of the temples of those times is astonishing. During rains and floods, people took shelter in these temples. The sannadhis have been built at a height with steps leading to them. During floods, these temples served as relief centers! Most of the temples on the banks of Cauvery River have been built in this style, keeping in mind human considerations.

On coming out of Dharmasamvardhini sannadhi, we see the temple of Lord Sarabeswara. In other temples, Lord Sarabeswara is sculptured on pillars, but here, He has a temple. The temple has 2 gopurams and 3 sthoobhis. Its theertham is Saraba theertham, sthalavritcham is vilva tree.



Daily pujas and festivals
Three worship services are done daily. The annual festival is celebrated on Pankuni Uthiram day (April month) and thirukalyanam is done. Festival for Lord Sarabeswara is celebrated annually. During this festival, laksharchanai and ekadhina laksharchanai are done. Special pujas are conducted during Rahukaalam on every day, especially on Sundays. Saraba homam is done for any devotee's star. You have to register with the temple office. Kattalai archana for 11 weeks can also be done.

Location:
It is located around 10Kms from Kumbakonam.